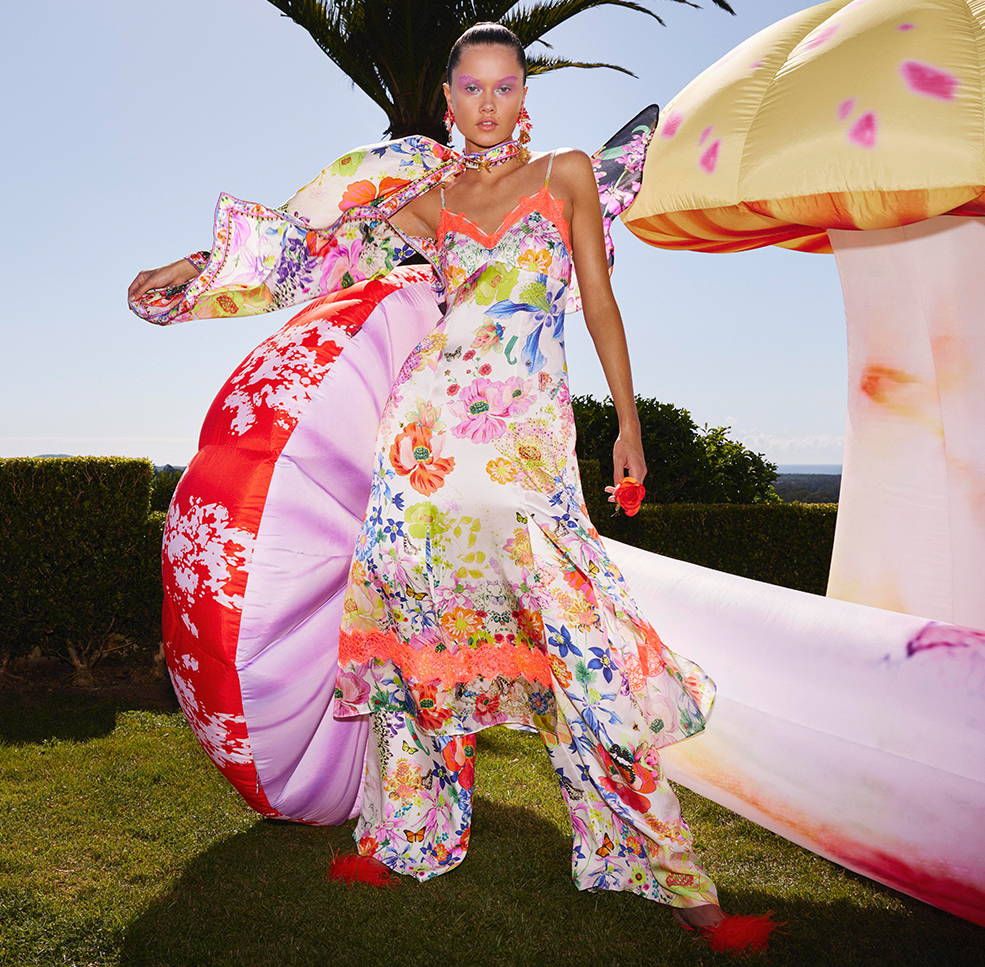 ---
Romantic Style: The Trends That Have Us Swooning
In a love affair for the ages, this season sees romantic style in full bloom, readying to whisk us away into a flurry of flowing fabrics and dainty details. A modern, dreamy take on the trends of the Romantic Period, this style has us feeling nostalgic and ethereal with its soft silhouettes, delicate textures, and feminine touches. Consider us romanced. Here, we share the romantic style trends that have us falling head-over-heels.
Feminine Frills
Nothing thing says whimsical quite like a flirty, feminine frill. Whether you're looking to dip your toe into romantic style or be swept away completely, there's a frilly piece to suit your mood. From subtle frills at the hem to eye-catching frilly layers, the frill is an ideal friend when it comes to achieving that effortless romantic flair.
Soft Silhouettes
Bring your romantic daydreams to life with the loving caress of a soft silhouette. One minute, you're stepping into a flowy frock, and the next thing you know, you're dancing through a meadow picking wildflowers in the sunshine. That's just the way of a soft silhouette. Go with the flow in a figure-flattering maxi skirt or dress that falls in light layers from the waist. For a more understated look, opt for a long-sleeved blouse with light, billowing sleeves. Style it up with a dainty heel or down with a simple flat and you'll find yourself walking with a bit of divinity in your step.
Luxurious Lace
Fall in love with lavish lace that captures the nostalgia of romantic era style. A staple of the vintage aesthetic, lace is an essential for adding dimension and texture. The beauty of this trend lies in its compatibility with any colour palette and silhouette. Add feminine flair to a structured piece with the addition of lace details or fully embrace the lace with a draped silhouette that screams celestial chic.
Romantic Ruffles
Lean into true romantic style with de rigueur ruffles. Add a little intrigue to an understated ensemble by pairing delicate ruffle accents with subtle basics for the perfect day-to-day outfit. If you're looking to go all out, make a mesmerising statement with dramatic head-to-toe ruffles. Think: ruffled mini dress with ruffled sleeves. In our humble opinion, you can never over-do the ruffle!