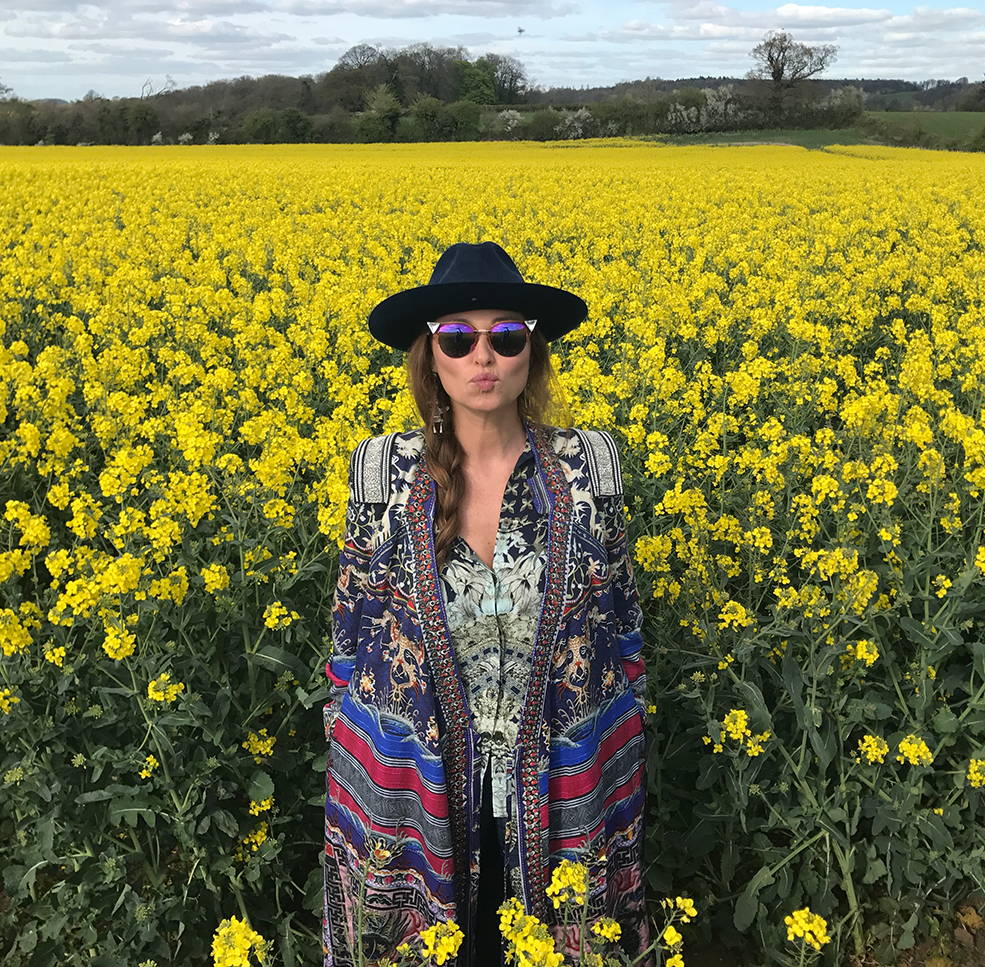 ---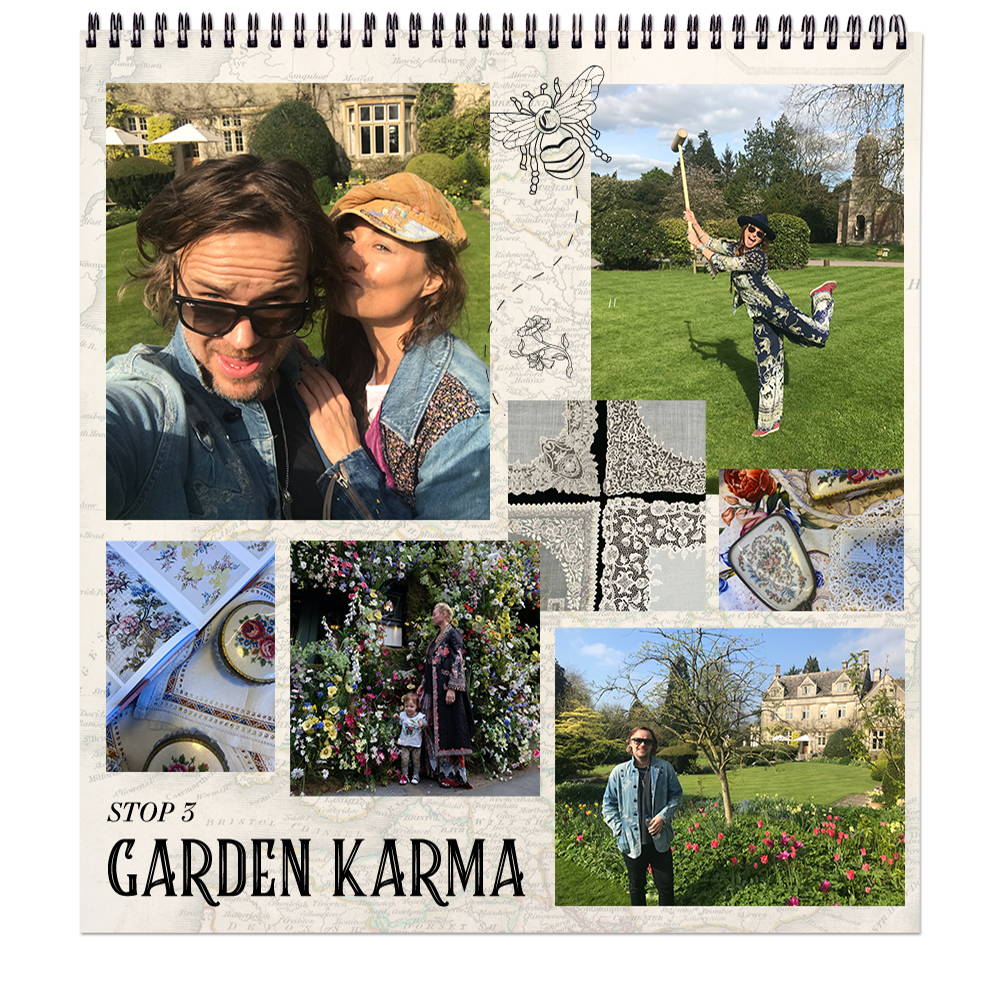 In 2015 my soul mate JP and I rekindled our eternal flame in the English countryside, exactly 18 years from our first kismet encounter. It felt like I was finally breathing again.
The romance of the springtime blossomed like our devotion to each other. We courted as we frolicked, laughed and played. I fell in love with my man all over again, and I fell in love with England.
It was all so magical that I vowed to come back and commit all this English beauty to print memory. Fast forward to 2019 and my team and I were on the road again. We explored every pretty detail England had to offer, like a band of gypsies, lost in every moment.
These prints are a diary of this journey. You'll find hand-painted florals taking note from lovingly crafted patchwork quilts, beautiful blooms and curious ceramics we found rummaging through the bustling maze at the Antique Markets.
The hum of a pretty hive of bees, dancing birds, dragonflies and butterflies all sewn together in a tapestry bound with the scrawling hand-written phrases like postcards of my English travel journal. 
And to finish, rich embellishments of pearls, frills, embroidery, delicate lace and bows bring a sensual element to a drop that is already deliciously feminine and whimsical.
We hope you love this as much as we do.

---
---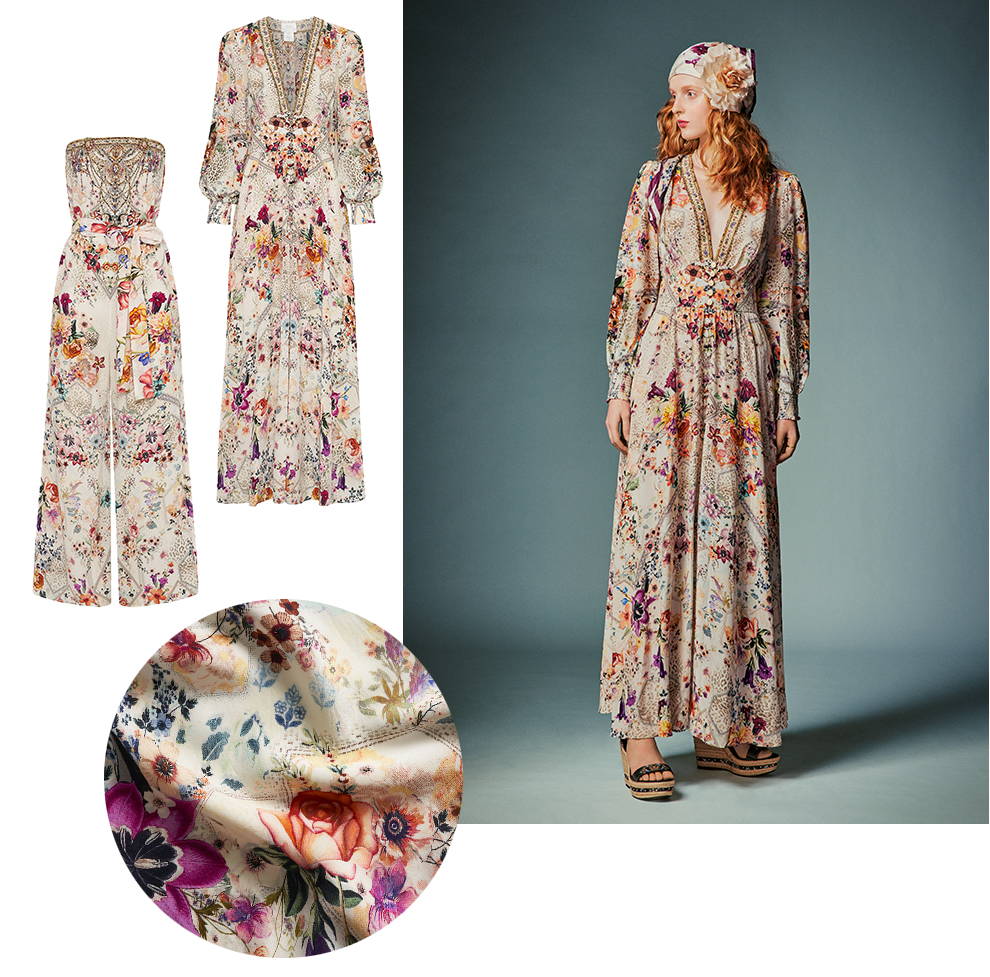 ---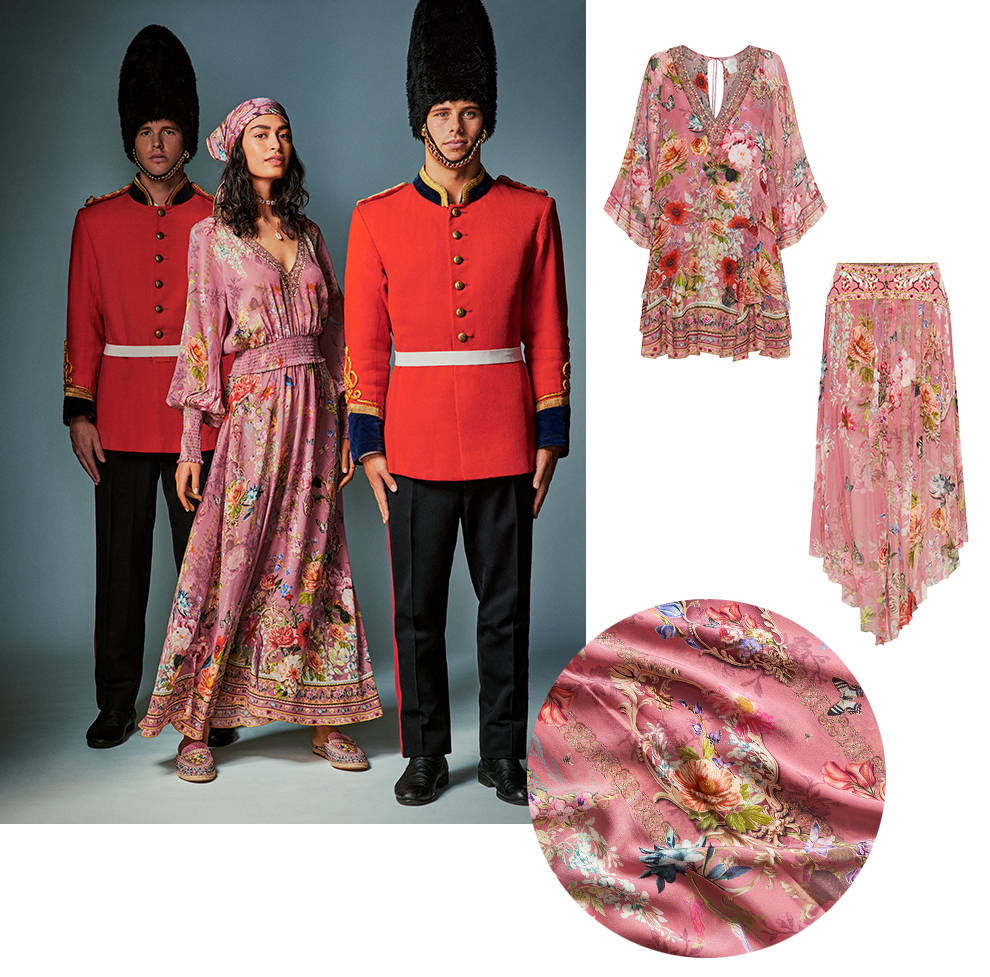 ---