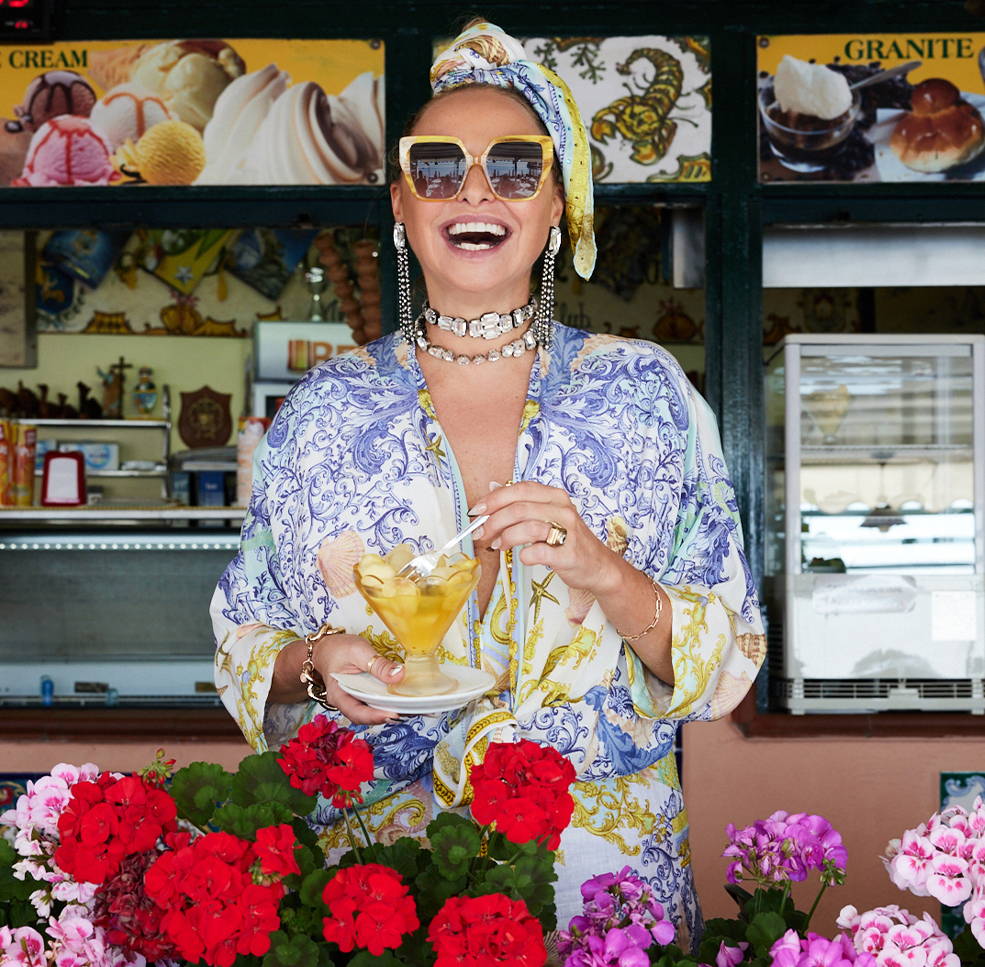 ---
Our Natural Lore Chapter I
As we adjusted to the new normal, like many across the globe, we felt the urge to seek out deeper meaning. We found presence and purpose in the animal kingdom.
Taking glimpses from dreams, meditations and visions, we manifested them in powerful prints as reminders of each creature's unique wisdom.
Each print brings a new truth: The snake sheds the old. The bee beholds beauty. The mermaid transcends. The leopard stirs strength. The octopus explores the deep. The zebra gallops to its own beat.
When we abandon ourselves to stillness, and listen to our hearts, a guide will appear to us. ​We take these lessons with us into a brave new world.
RELATED POST; WHAT TO WEAR: WEDDING OUTFITS
Milla wears Kaftan with Hardware Collar Stand and Lounge Trouser With Waist Tie in Viper Room (Taormina, Sicily).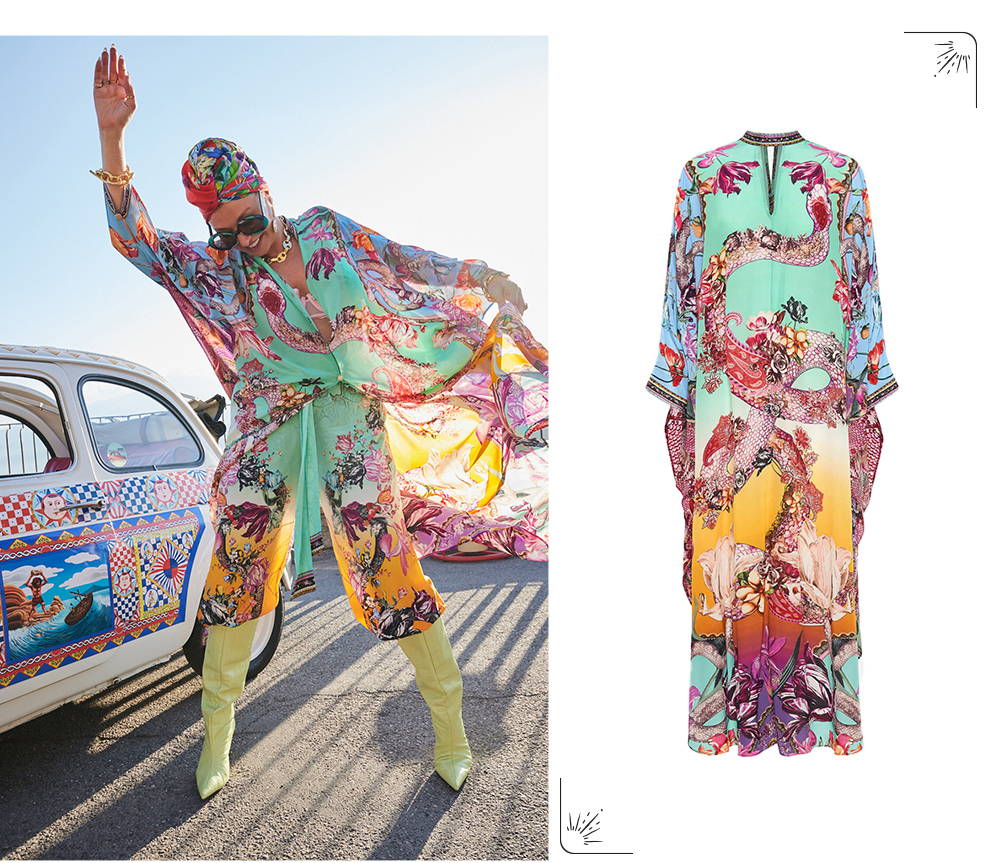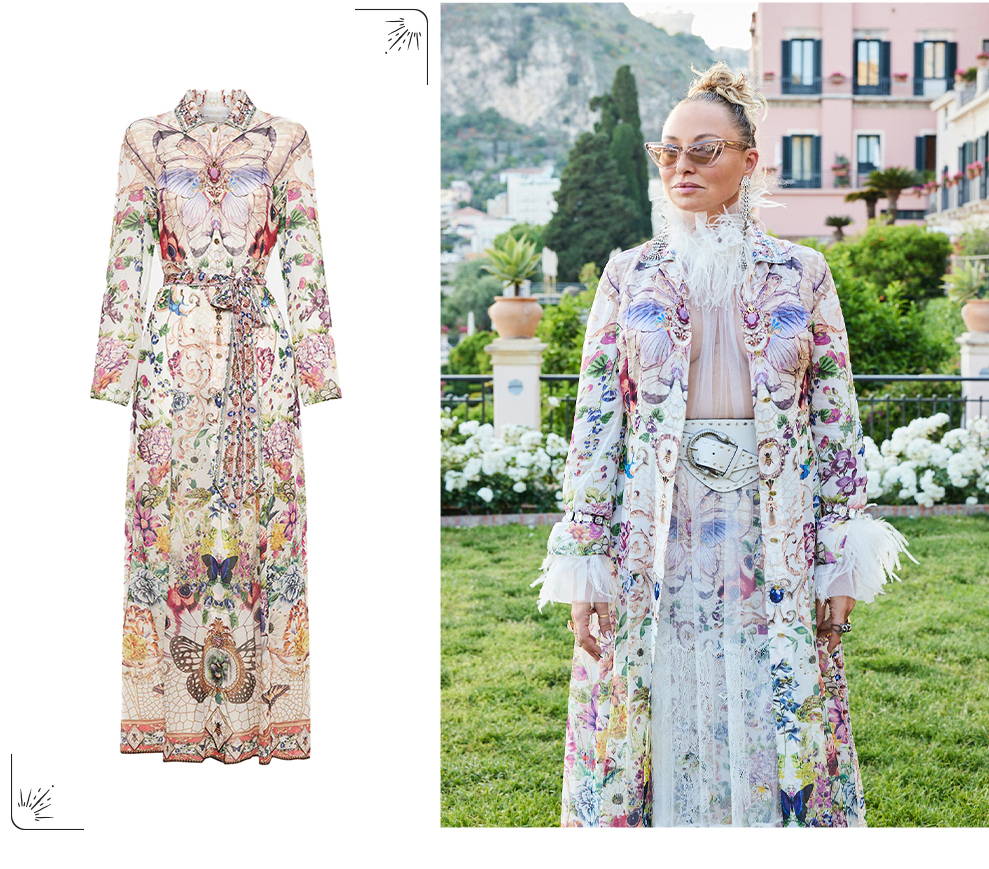 Milla wears Waistband Ruffle Hem Skirt and Printed Trench in Queen's Bee Hive (Sorrento, Italy).