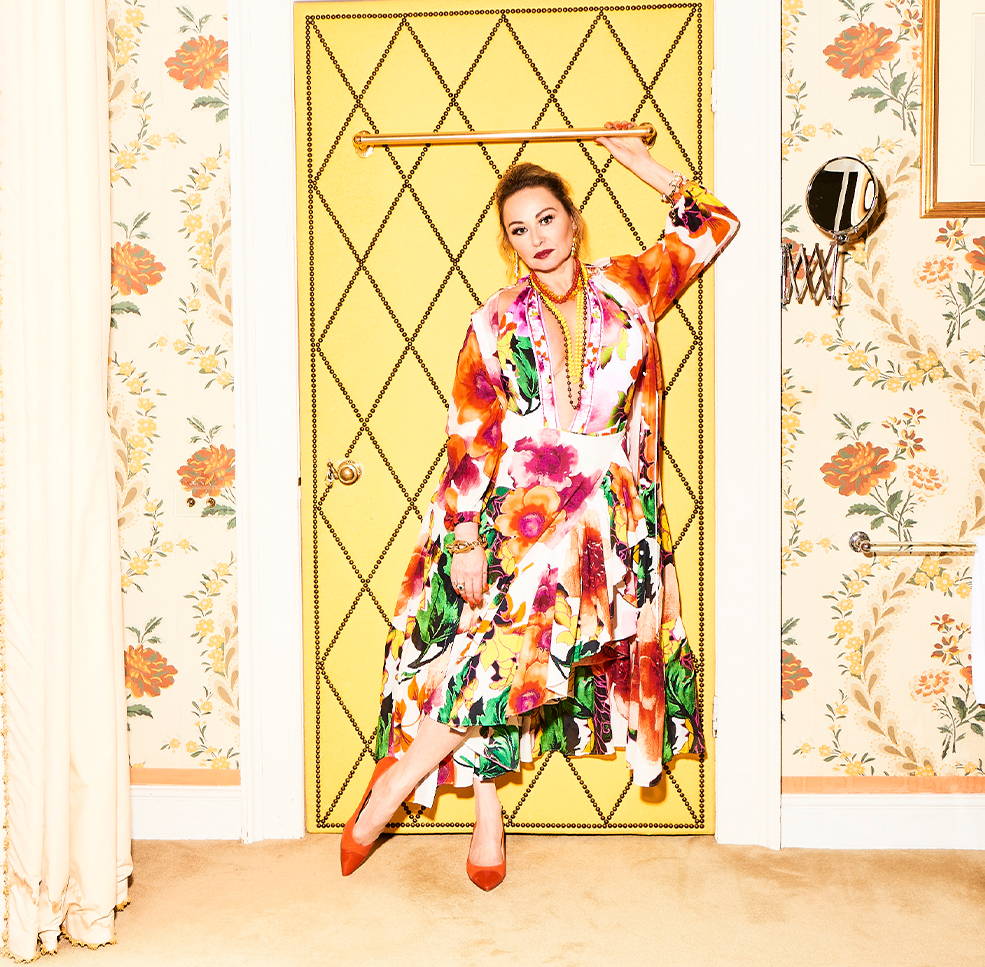 ---

Everything is the same, but it's not.​​
​I find myself here, feet planted firmly in a wild alternate
dimension,
chasing + dreaming a new kind of reality into existence​​.
​I welcome you all, my loves, to the parallel CAMILLA universe.​​
​We're going back to the future baby!​​

​It's 2020 and in the midst of global chaos,
I found myself grounded at home,
unable to stretch my wings,
trek off the beaten path and adventure off to worlds unknown. ​​
​Instead, this collection takes a crazy ride through the history of CAMILLA.​​
My history.  Our history.
Re-loved, re-coloured, re-imagined into a future I didn't quite know existed,
these prints are my heartsong to you, and to all the adventures we've shared.​​
​A tribute to the times that were and the times to come, we're re-releasing iconic
prints in new colour-ways, new mash-ups and never-seen-before designs.

Camilla wears Pretty As A Poppy, arriving in store and online early February.