Frame The World You Roam: Introducing CAMILLA Sunglasses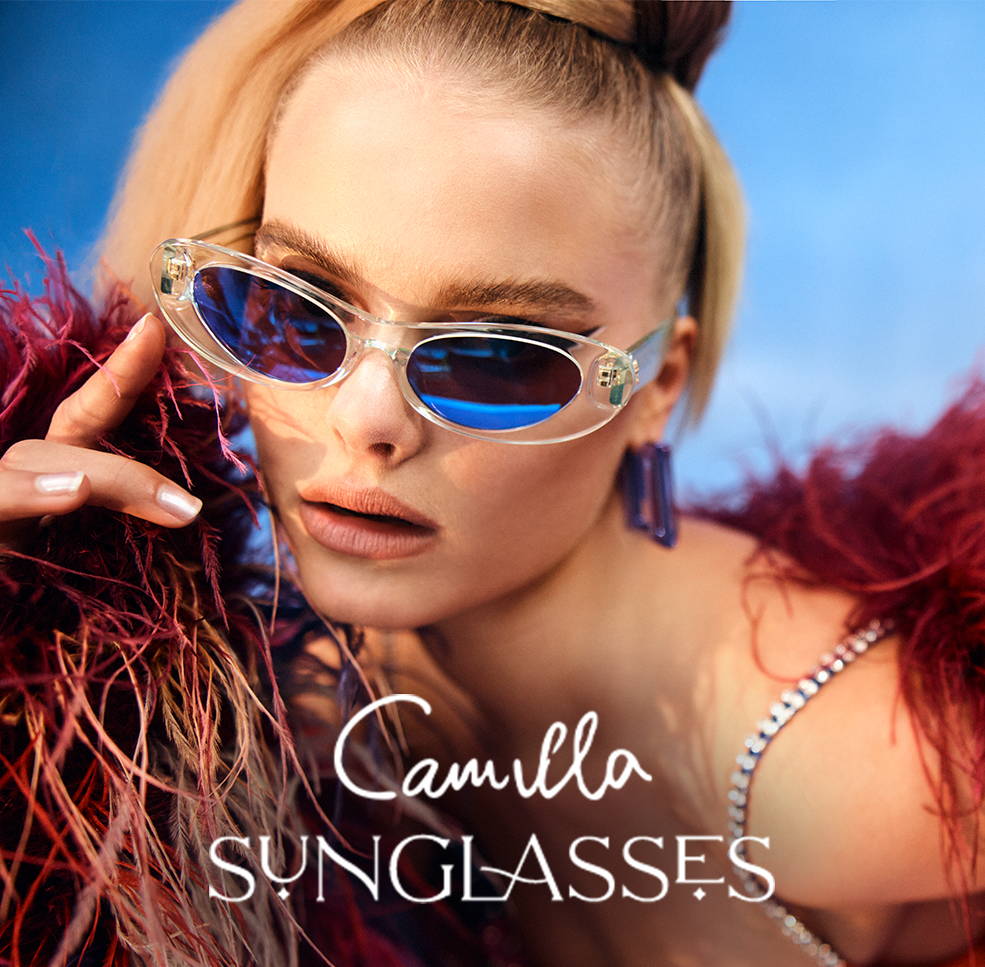 ---
CAMILLA SUNGLASSES HAVE LANDED

Introducing the debut eyewear range from CAMILLA; a luxury collection of daring shades to frame the world you roam.

Born from the energetic curiosity and bountiful hedonism extended to us by travel; CAMILLA Sunglasses capture Queen Milla's adventurous heart and playful spirit. These eclectic frames are studded with head-turning accents and intricate details, brought to life with vibrant colours, bold elevated designs and playful prints.
---
Wandering souls, winding roads and whirlwind trips. Longing for places I've never been, lands I've never seen and the adventures in-between.  I venture off the beaten path to find home in the sweet unknown.
​
Breathless abandon, hastily packed suitcases and half-laid plans, I scribble down an ode to spontaneous journeys and sun-drenched escapades on my way out the door.
Bustling bazaars, sleepy seaside towns, the front row seat at the cafe downtown. Drawn out lunches, high voltage nights followed by mid-morning reviews. All framed by a timeless companion, a footnote of character, a silent expression that moonlights as the bold centerpiece.
​
Windows down, radio up, shades on. Already tapping out a wilder beat on the steering wheel, I take one last look in the rear-view mirror, set my sights on the horizon and
surrender to the possibilities.
  ​
I turn to face the sun, set sights on a new corner and see the world through a daring new lens.