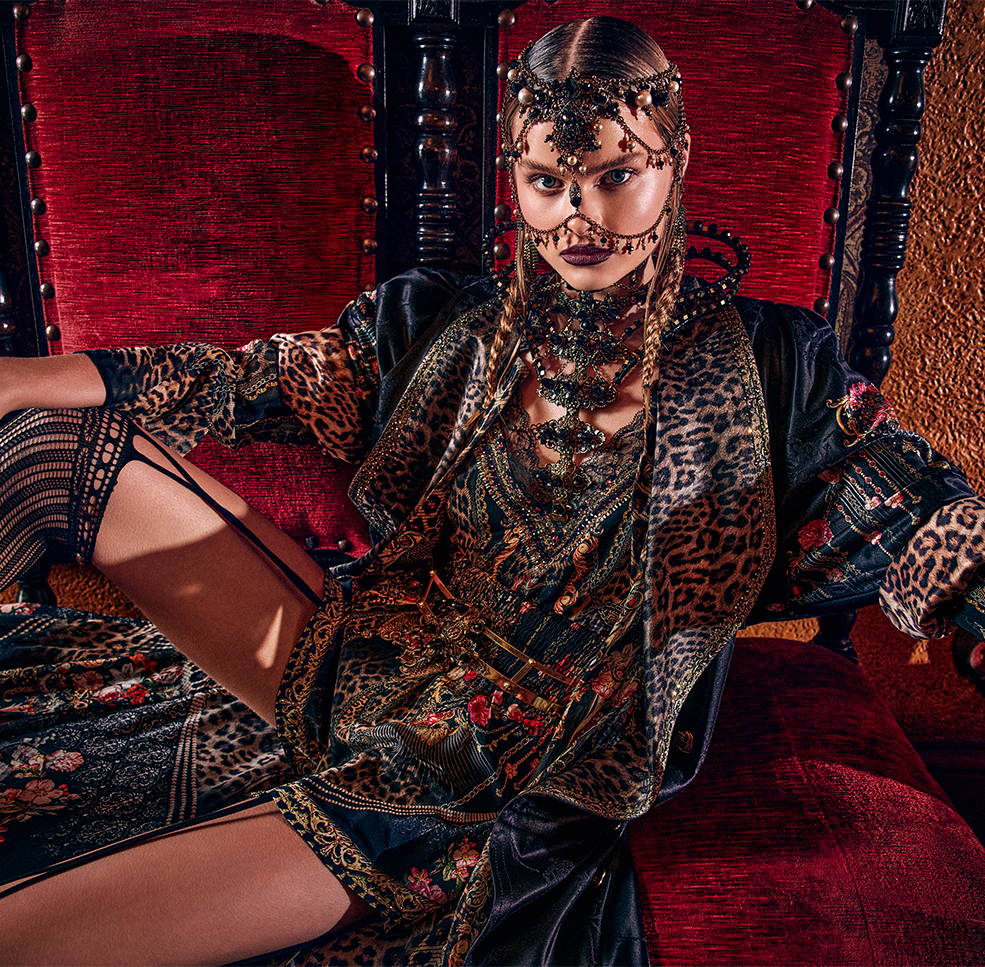 ---
The madness of the Middle Ages sweeps us up next.
We delved deep into books about the ancient time, arriving at the gothic gates of breathtaking grand cathedrals bathed in flickering candlelight. We held our breath in awe.
We became utterly mesmerised by stained glass windows and the rich kaleidoscope of patterns they create.
We drank in Gothic architecture, all haunting church bells, vaulted ceilings and beautiful arches.
Paying homage to this time, our prints are undeniably fierce and moody.
You'll find flowers blossoming wildly over animal print, tough studded leather juxtaposed with delicate lace work.
Colour arrives with an intricate stained glass window patterns and ornate gold detailing and chain motifs.