I AM
A GLIMPSE BEHIND THE VELVET ROPE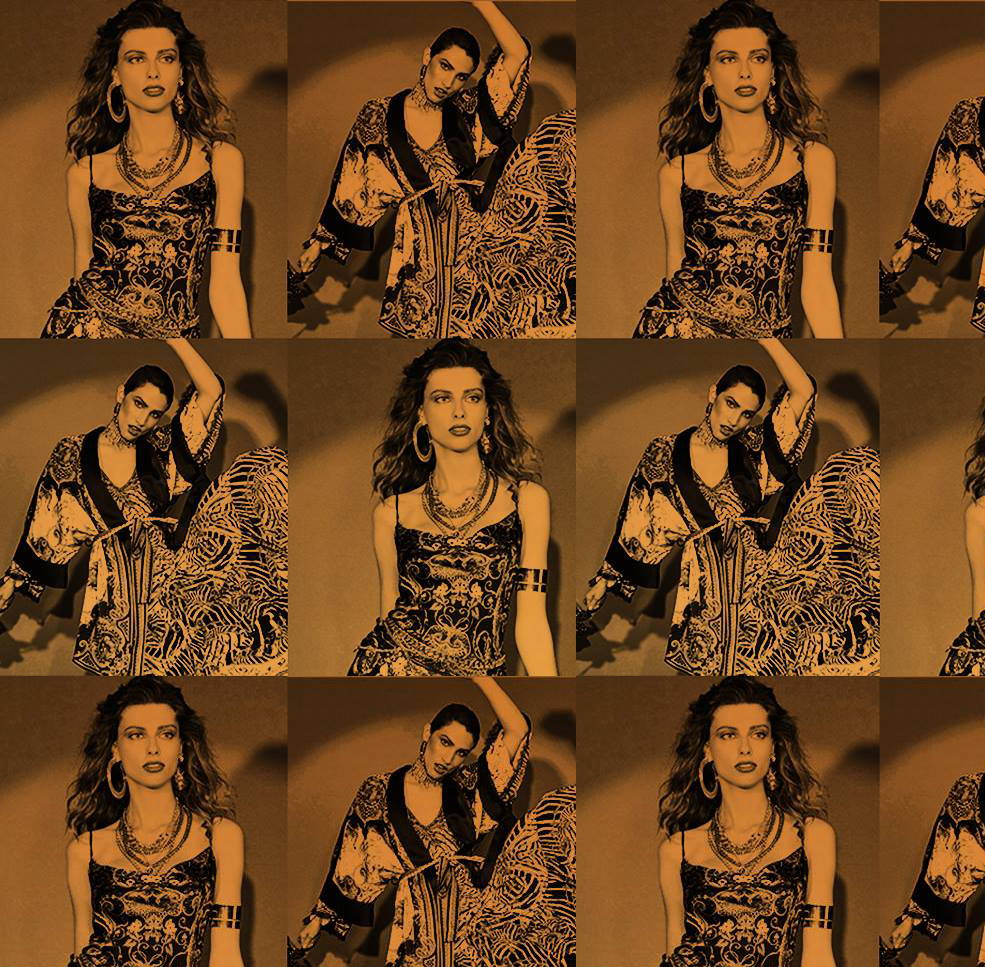 ---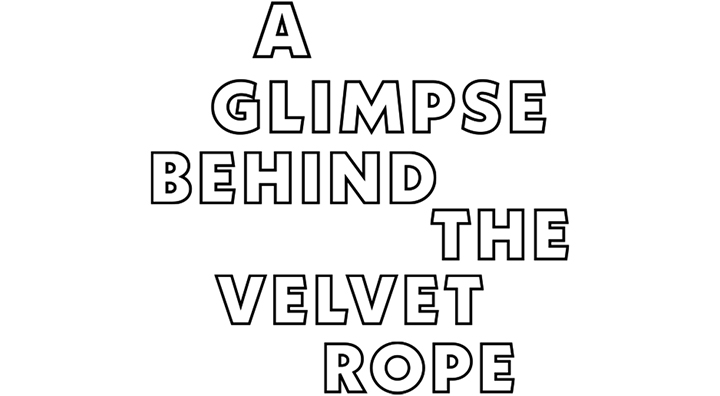 She eschews daylight, opting to come alive only when the sun sets. Her outfit is her armour.
People float aside as she makes her way to the dance floor.
The strobe lights flash to the beat of the bass that is thumping through her veins.
She moves languidly, all limbs, hands in the air, grin on her face.
This is when she feels the most alive, this is her home.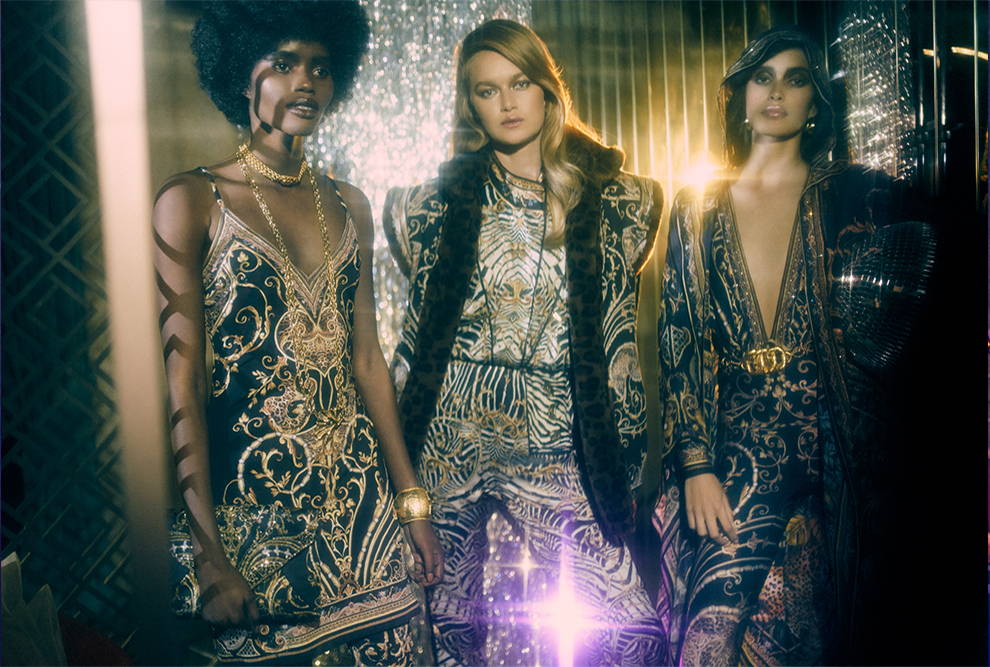 Sequins, glitter, print on print: the party circuit needs a rework, and this new collection has it covered.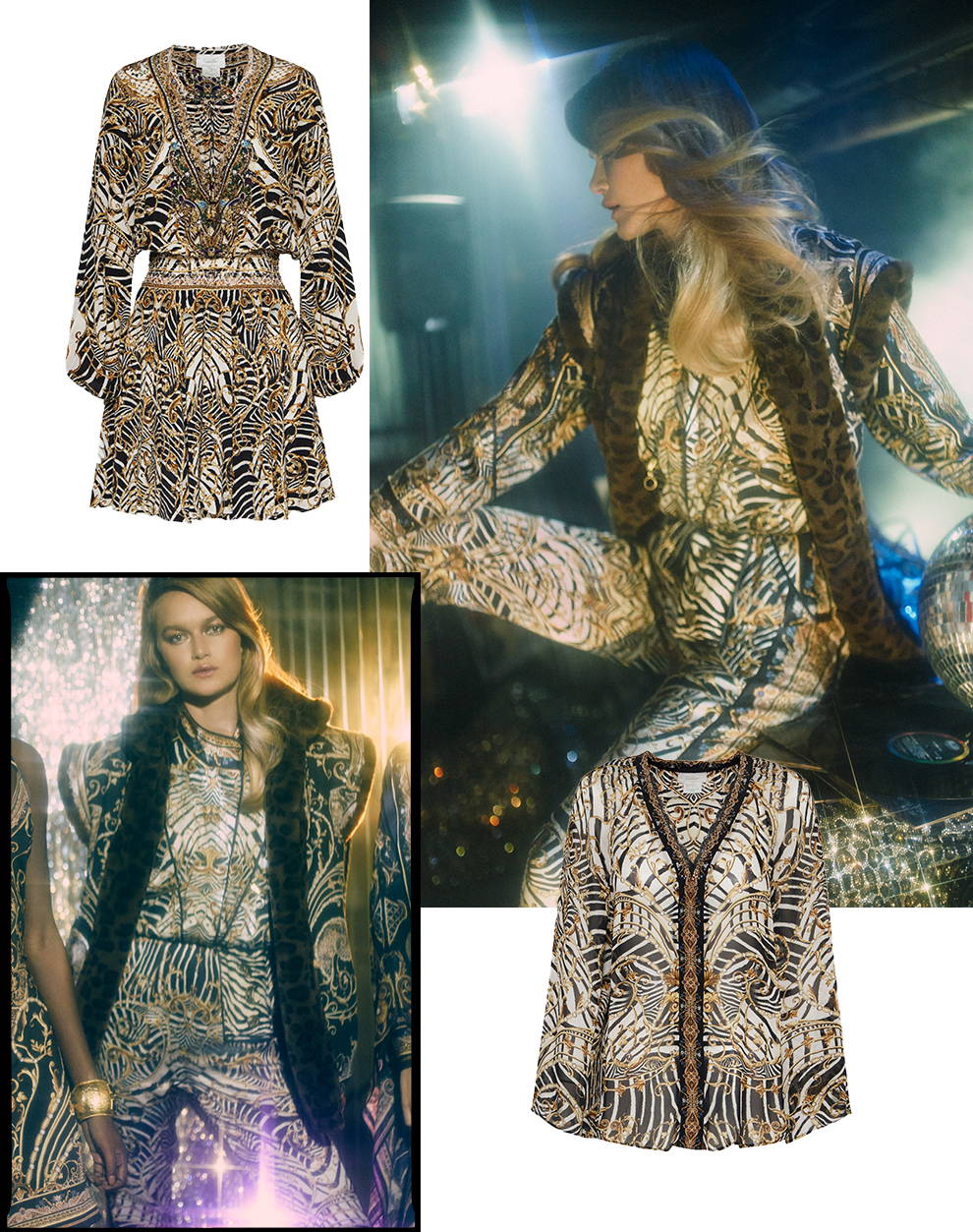 Celebrating Studio 54, this print tells the hypnotic tales from a dance floor that will stay with you forever.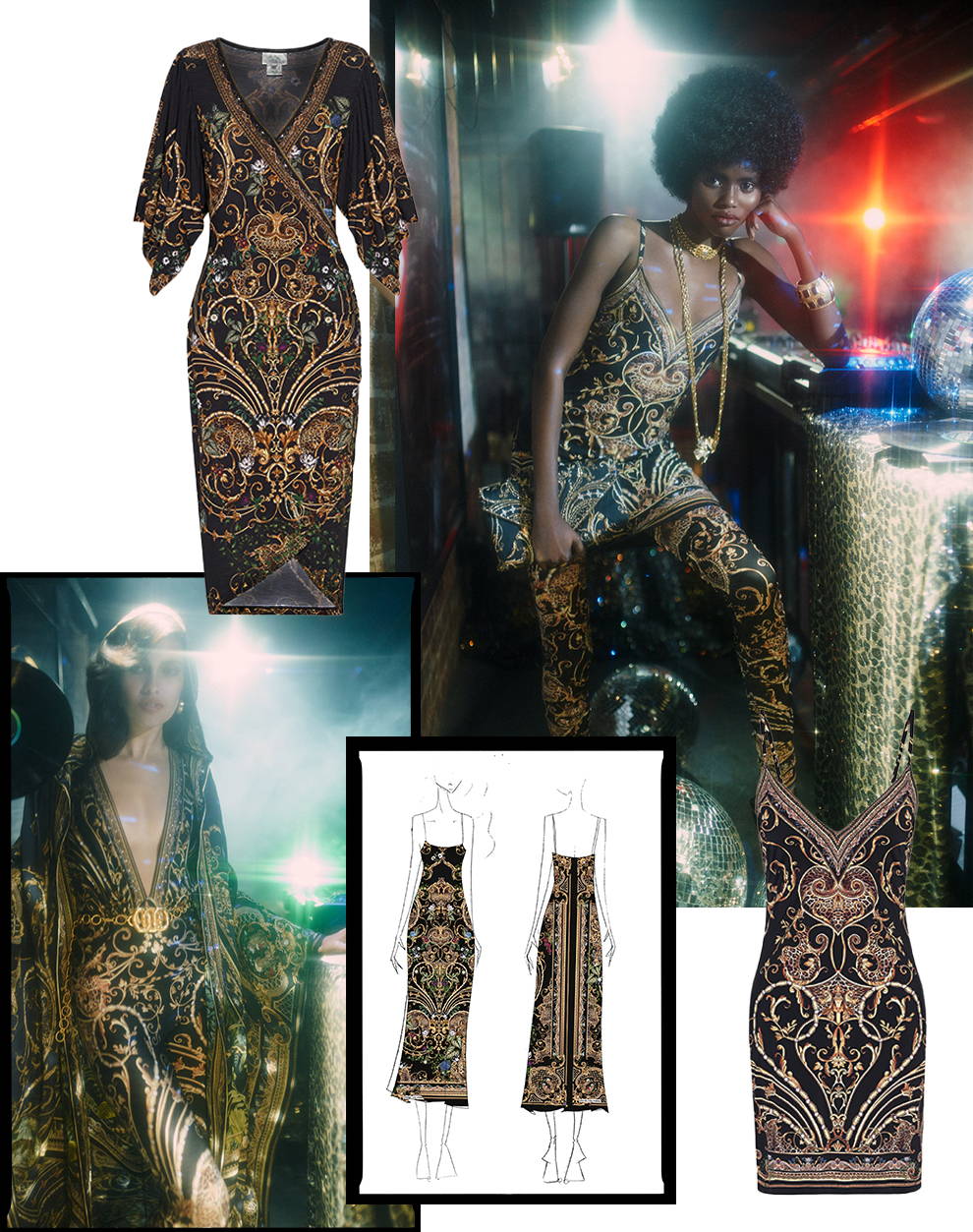 Feverish field notes from the disco era, this decadent print worships post midnight hedonism.
Dripping with decadence, this print is a celebration of the heavenly debauchery of the Studio 54 era.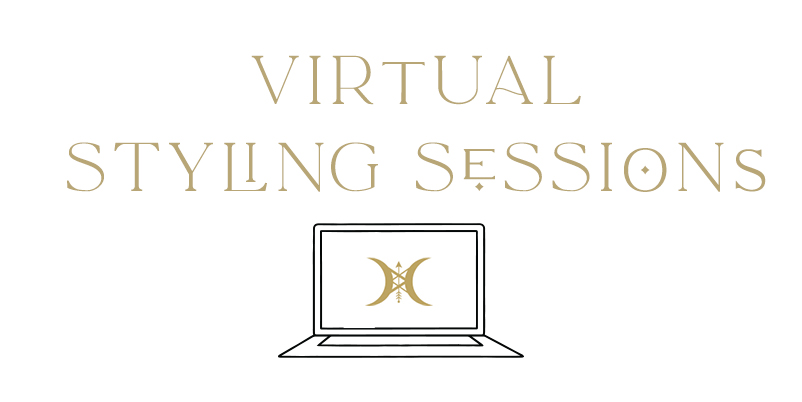 Outfit tips, styling tricks and our favourite pieces, straight from the Villa.